Welcome to the Alger Oil & Propane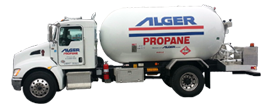 If you have been searching for a great home comfort company that has your best interests at heart, you've come to the right place. Our family owned and operated company provides heating oil, propane, diesel, and gasoline delivery, exceptional customer service, and we enjoy a reputation for integrity and dependability. Thank you for visiting. We look forward to you becoming a valued customer.
To learn more about Alger Oil & Propane, or to open an account, please call Alger Oil & Propane at 610-932-4104 or 410-778-0600 or contact us.
Yes! Our office services !
Contact us today using the number below:


Please use the navigation above to navigate our products and services.
Close
We're Sorry! We do not service that ZIP code at this time!
As an Alger Oil & Propane customer, you can count on...
Friendly, personal service from every member of our team.
Exceptional performance on every service call and installation.
Cost-effective, intelligent solutions that lower your heating and cooling costs while improving your comfort.
Consistent, reliable service year after year from a company that has been serving parts of Maryland, Pennsylvania and Delaware since 1952.
Comprehensive service that includes fuel delivery, heating and air conditioning service and installations, and expert conservation advice.
Fair, competitive prices.