Home comfort is about more than just maintaining the right temperature; it also has a lot to do with maintaining the right humidity levels inside your home and ensuring that the air you breathe is free of dust, pollen and other potentially harmful allergens and particulates. Alger Oil & Propane helps homes and businesses enhance their indoor air quality (IAQ) with humidifiers, as well as air purifiers and air filters by leading manufacturers.
If you suffer from dry or cracked skin, or itchy or sore throats, the cause might not be poor health, but poor indoor humidity. A state-of-the-art humidifier from manufacturers such as Aprilaire installed by Alger Oil & Propane can help alleviate these symptoms and improve your overall home comfort. Plus, you won't have to worry about wooden furniture cracking due to overly dry air.


Even if you clean your house regularly, the air inside is likely still home to millions of microscopic contaminants, including dust, pollen, pet dander and more. These contaminants are a nuisance to all, but can be especially irritating to people who suffer from allergies or asthma. That's why Alger Oil & Propane offers high-tech air purifiers and air filters that allow you to breathe and rest easy, knowing that the air inside your home is as clean as possible.
Two new additions to our inventory present our customers with new, more powerful ways to clean the air inside the home. Take a look!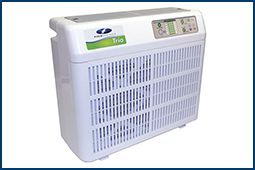 The portable TRIO-1000 ROOM ALLERGY AIR PURIFIER features multi-stage filtration to eliminate common household odors and chemicals as well as smaller particulates, including dust, dander, pollen and other allergens. The equipment also utilizes advanced technologies to boost the effectiveness of its UV lights, neutralizing bacteria, viruses, mold, and other contaminants that can lead to illness.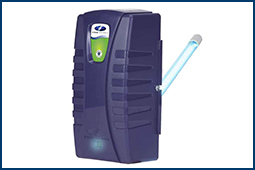 With the UV-18 INDUCT UV LIGHT AIR PURIFIER & AIR SANITIZER your home's heating and cooling system will be cleaned and sanitized thoroughly from the inside. Utilizing UV lights to eliminate bacteria, mold and other pollutants growing on the interior of your HVAC system, the UV-18 keeps pollutants from being circulated back into the home. The UV-18 also halts the reproduction of pollutants, so once they have been eliminated they won't be coming back.
For more information on Alger Oil & Propane's indoor air quality solutions, call Alger Oil & Propane at 610-932-4104 or 410-778-0600 or contact us today.