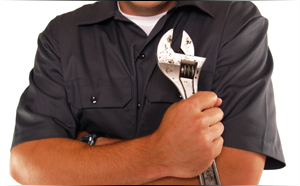 One of the strengths that separates Alger Oil & Propane from other companies is our exceptional Service Department. Knowledge and experience are essential in the home comfort business, because every home is different and most system installations are customized. Technicians and installers need a thorough understanding of heating and cooling to diagnose and resolve problems and to make precision installations in challenging environments.
Our service is consistently excellent because we pay attention to every detail:
We employ more technicians per customer than most other companies, so we give every job the time it requires. We always send Alger Oil & Propane technicians and installers to your home.
Our service technicians regularly attend training classes to keep up with the latest home comfort technology. They were among the first in Maryland to be certified under a rigorous new program sponsored by the Petroleum Marketers Association of America. They're prepared to meet most any home comfort challenge.
We service oil, propane, and natural gas heating equipment, gas fireplaces and air conditioning equipment with the most advanced diagnostic tools available. After a tune-up or repair, we test your unit to ensure that it is achieving maximum efficiency. (Proper tuning reduces heating costs by as much as 10 percent.)
Our service vehicles are fully stocked with replacement parts. The technician generally has every necessary part on hand to complete a repair and restore the system to proper working order in one visit.
We offer true 24-hour service for heating emergencies for existing Alger Oil & Propane customers. If you lose heat in the winter, we'll come to your home any time, day or night.
We have many dedicated employees who have been with us for years. Our customers appreciate the trusting relationships that develop over time - and so do we.
Our friendly and courteous staff treats you and your home with care and respect.